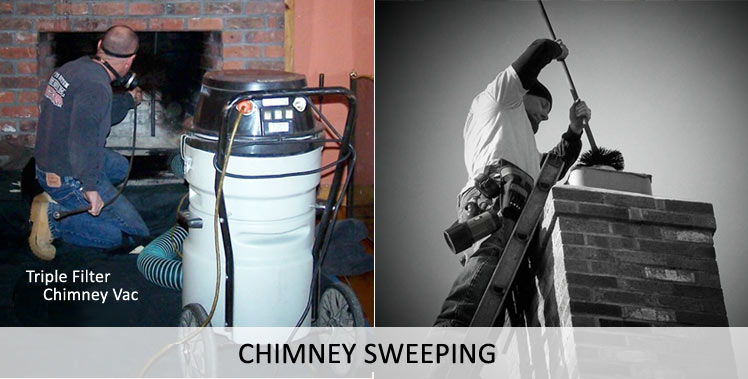 Soot  in the house, on the carpet and on the furniture is one of the most understandable concerns of our first time customers. After all, how could someone possibly keep all of the soot out of my house when they run that brush down my chimney? And what about my floors and priceless heirlooms on the mantel? 
TOP TO BOTTOM literally has it covered! Every flue that is cleaned in your home is accomplished with a step by step methodical approach, keeping a "soot free" environment as the top priority!
How  do we do it? First of all, we'll enter your home with a mission to leave your home just as it was (with the exception of a cleaner and safer chimney of course)! Not every chimney flue cleaning is the same because the set up and approach varies. Removing soot from a chimney is an aggressive procedure that needs to be attacked with "The attitude of a bull………and the grace of a ballerina". Your floors will be protected with padded tarps and runners before bringing in any equipment. The flue(s) will be swept using conventional rods and brushes, or flexible drill powered rods with special attachments. This sweeping process is performed either from the roof top, or down below inside the home.
Our  number one weapon for assuring a soot free environment is our triple filter high efficiency particulate air (HEPA) vacuum, which will be in constant operation during the sweeping process. These vacuums are specifically designed for chimney cleaning, keeping the soot particles contained within the flue area and out of the living space.
It is one thing to read about how we'll keep your home protected from soot, but seeing it accomplished in your own home is more convincing. Until then, we hope that our testimony of thousands of chimneys cleaned and inspected here on the Cape, will be convincing enough to invite TOP TO BOTTOM into your home for a complete chimney inspection and cleaning.
Check out this Video from the Chimney Safety Association of America